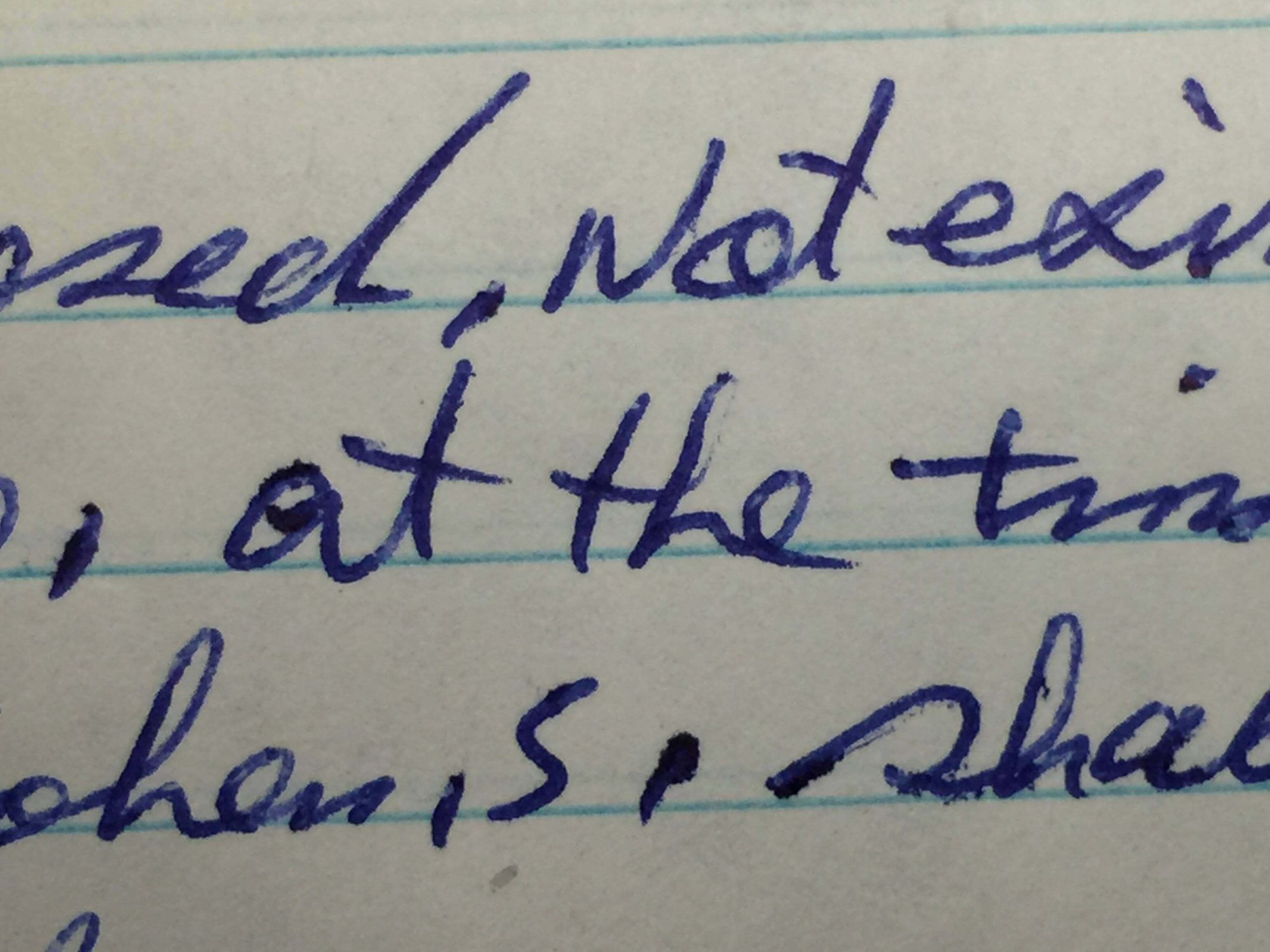 Love Letter
We received a call from a woman who found a love letter.  She assumed the letter was written by her ex-husband.  She asked Handwritingexpertnewyork.com to review the love letter and compare the handwriting to her husband's writing.
On the questioned document, the lower case "a" had a unique shape.  The lowercase "a", was formed with what looked like a typewriter "a" as opposed to a cursive lowercase a.  This same formation of the letter a was found in the ex-husbands writing.
The questioned document also showed a unique connection stroke between certain letters.  This unique connection between letters was highly consistent with other connecting strokes in the husbands writing.
There was also a distinct repeating "dot" in the lower loops in the y.  The repeating dot could be very significant.   If Handwritingexpertnewyork.com was able to view the original documents under a microscope, we might have found the same dots in the ex-husbands writing.
Based on the information we had, Handwritingexpertnewyork.com found it highly probable that the love note was written by the ex-husband.
Do you have handwriting or a signature that looks suspicious? Contact us now at Handwritingexpertnewyork.com/contact to have your documents examined.